All the way from France, Claude Monet's only garden outside his home country
has now been replicated in Kitagawa Village, Kochi, Japan.
Impressionist artist Claude Monet devoted his heart and soul
into planting attractive and exquisite plants and flowers.
And he created many impressionistic style paintings, using his garden as a living canvas.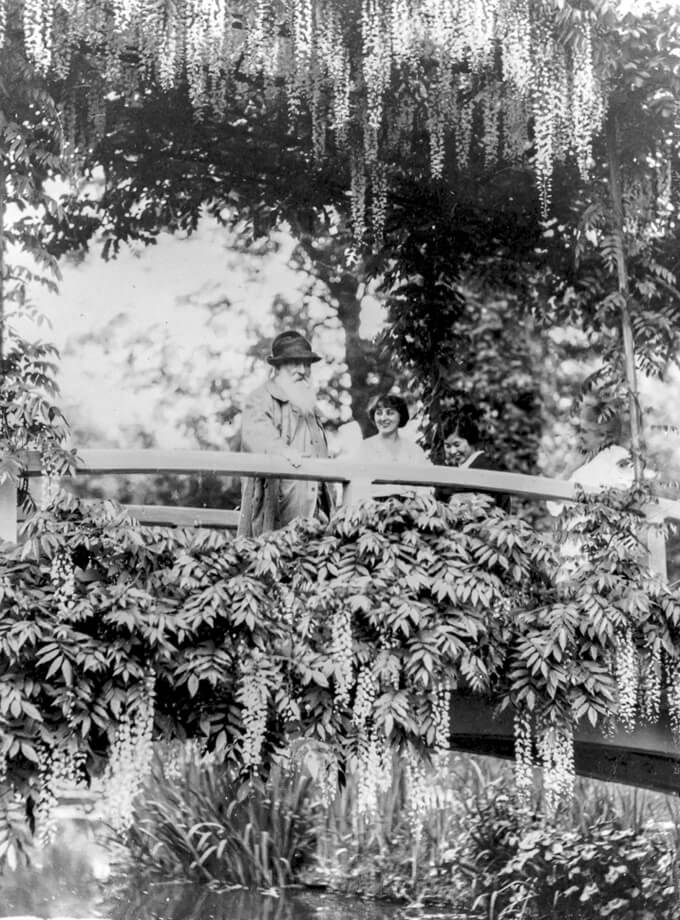 THREE GARDENS
It is well-known that Claude Monet loved and treasured Japan's ukiyo-e wood-block prints produced in the Edo period. Monet' Garden in Kitagawa Village consists of three gardens of Flower Garden, Water Garden and Light Garden. Strolling Flower Garden and Water Garden makes you understand Monet's deep interest in Japanese artworks and culture. Light Garden is what was realized thanks to a privileged permission from the Monet's Garden in Giverny, France.
Flower Garden
HANA no NIWA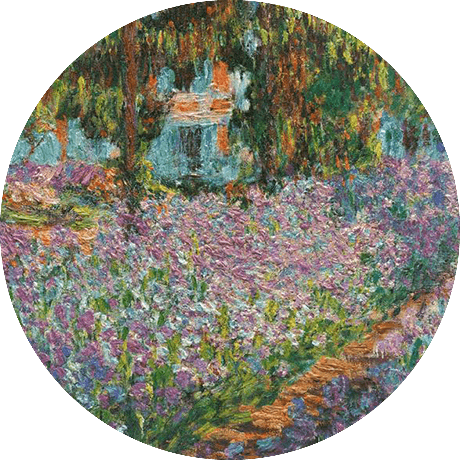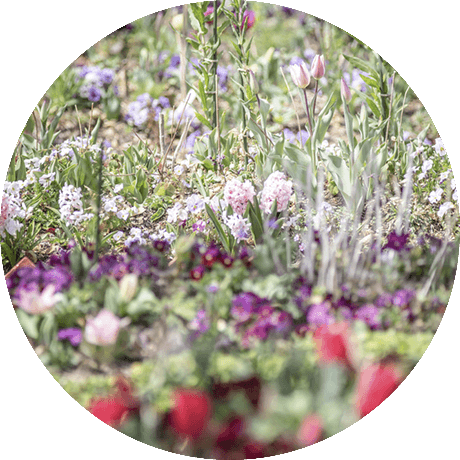 The Flower Garden brings together a large selection of attractive and colorful flowers that creates an impression of an artist's palette. The ambience of the flower garden changes throughout the seasons as do the flowers, capturing a new and vibrant atmosphere all year round. These flowers are arranged at varying heights, and are color coordinated to the changing of the four seasons, making them highly appealing to the eye.
Water Garden
MIZU no NIWA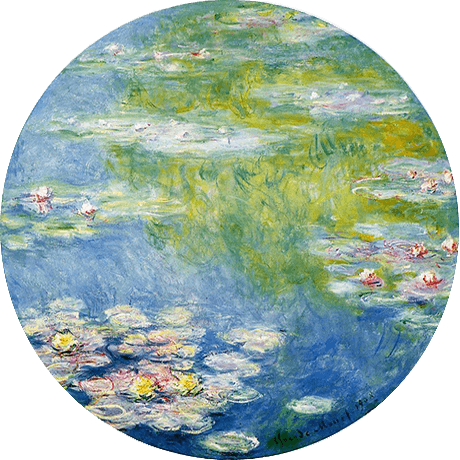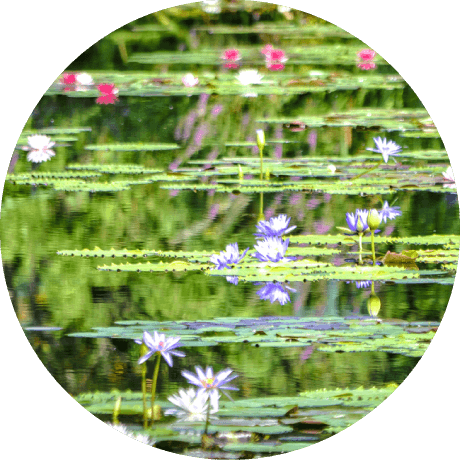 The Water Garden is influenced by Monet's fascination for Japanese gardens and collection of Japanese hand-prints mounted on woodblocks called ukiyo-e. The garden features a taiko bridge arched over a pond, Japanese wisteria trellis, willow tress, bamboo and a selection of water lilies. This is identical to the Japanese taiko bridge over a pond in a Japanese garden that he built in Giverny in 1883. The ponds give a sense of tranquility, when you view the reflections of the sunlight and garden plants on the water. Several replicas of Monet's artworks surrounding the ponds and bridges can also be viewed freely. The most memorable artwork of Monet's life, the water lilies (Les Nymphéas), is also featured in replica form around the ponds, a site not to be missed.
The period from July to October is a very special time, when you can view the lush blue water lilies, which cannot be viewed at the Monet's Garden in France.
Light Garden
HIKARI no NIWA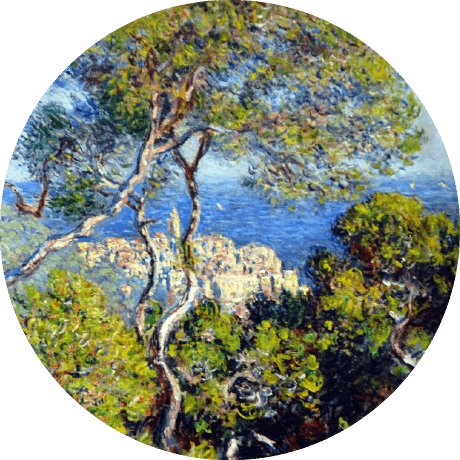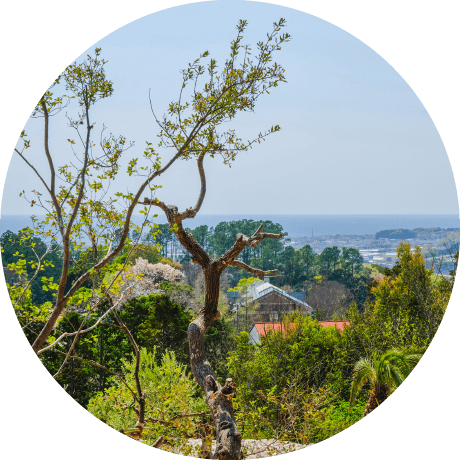 Thanks to the approval and cooperation from Gilbert Vahe, head of the Monet's Garden in Giverny France, Kitagawa's dream of creating a third garden within the Monet's Garden vicinity became a reality. The Light Garden is based on Monet's expedition to the Mediterranean Sea at the age of 43, with a fellow artist Renoir Pierre-Auguste. The aim of his expedition to the Mediterranean Sea was to create numerous artworks that capture the beautiful Mediterranean Sea and its surroundings. Utilizing the lush and diverse landscape of the Kitagawa area, palms trees, olive trees and other exotics flowers and plants were planted to give the impression of a Mediterranean style garden. You can enjoy viewing beautiful surrounding landscapes of mountains, forests, ocean from the site of the garden. An experience that can only be offered at Monet's Garden in Kitagawa Village.
GUIDE MAP
The studio-styled gallery features an attractive gift shop with a large selection of Monet souvenirs and local goods from the Kitagawa region. In the gallery, you can also view replicas of Monet's masterpieces, as well as books of Monet and his art works. Inside the garden, there is a Western-style restaurant and a home-style bakery.